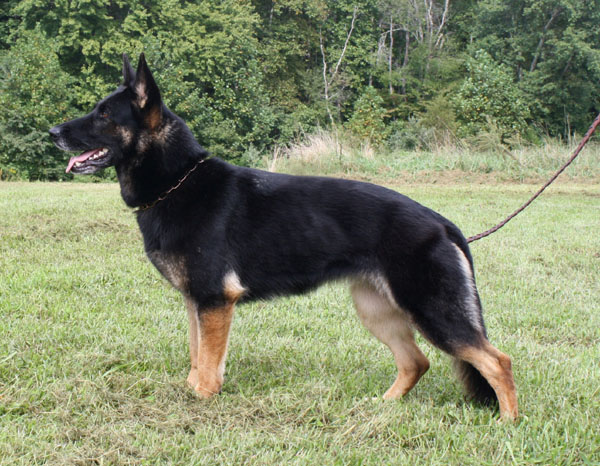 Jubilee is a small, agile bitch with a great intensity and high prey drive. She loves herding and obedience work and shows excellent natural balance and instinct for herding, and her obedience is precise, focused, and fast. Her correct but moderate comformation makes her extremely athletic and sure-footed. She is a blast to train and easy to live with. She is aloof with strangers, accepting of friends, and neutral to other dogs. She's got a strong streak of independence and can be very handler-hard, but she loves to work and is wicked smart. She often learns things in one repetition, so training her requires precision and focus on my part, but it pays off quickly as she loves to learn.
Jubilee's dad was my homebred boy, Ashen, a dog with a tremendous amount of drive and joy in work and daily life. Ash has given Jubilee his strong desire to learn and to work with the handler as well as his high prey and hunt drives.
Jubilee's mom was my Nike, a girl with great spirit, super nerves, lovely personality, and excellent health--she lived more than 15 years. Jubilee has numerous siblings and half siblings working in SAR as well as her litter-brother Jedi competing in herding.